Aquarius Marine services Co. have got all the grounds covered with our comprehensive freight services ensuring that your freight requirements whether Sea or Air are well taken full care of.
Sea Freight
Our value proposition as we deliver highly flexible sea freight services through partnerships with leading carriers, as well as visibility and monitoring of freight movements via Aquarius Marine Transports global information system.
Why is Aquarius Marine Services is one of the pioneer sea freight services provider in Egypt? The key of our position in the pinnacle of the industry lies in our experience, expertise and global reach our well established relationships with leading carriers guarantee the both of ability & capacity in order to adapt with growing sea fright volumes quickly and efficiently.
We have many of sea fright specialists through our worldwide network who are ready to help you to find the right solution and customized to meet your unique requirements.
So regardless your business or your locations the chances are will be able to meet your requirements, along with our tailor made rates to ensure values. In addition Aquarius Marine transport services have a web based global information system which will enable you to track and trace the schedule shipments and gaining reports whenever you need them.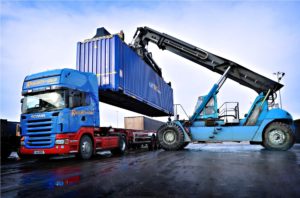 Our customized services includes:
Full Container Load (FCL)
Lees than Container Load (LCL)
Customs clearance & brokerage
We also offer industry specific expertise in the following:
GOH (GARMENTS ON HANGER)
Automotive
Drinks logistics
Forest logistics
Reefers and perishables
Oil and Gas logistics
Project logistics
Personal effects, Household appliances, Automobiles and Motorbikes
Sea/Air Freight Services:
When Pure Airfreight is not needed but ocean fright is too show, Aquarius Marine combined Sea/Air solutions are the best choices for the Client, Shippers and CNEE.
Aquarius Marine Services best Sea/Air Freights: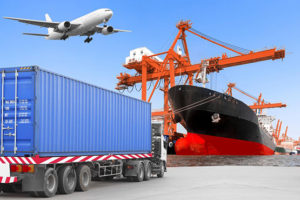 By combining the lower costs of ocean fright with the speed of air fright our multi modal Sea-Air service gets your cargoes to their destinations on times at the highly competitive prices.
Our logistics experts are on hand to provide you with the best Sea-Air solutions which meet your specific requirements.
Ocean transportation is backbone of the most global freight forwarding and key in optimizing your supply chain. With Aquarius Marine Services Co. You are in safe hands as our services and strategic solutions are extensive and customize to meet your every need. Whether assisting with expediting an urgent shipment or a strategic partner who can provide competitive terms, identify and create short term inefficiencies and build up long term competitiveness.
AIR FREIGHT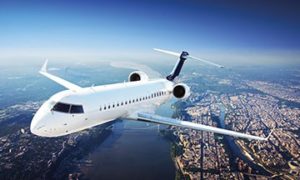 AQUARIUS MARINE have a dedicated professionals who can fulfilled all your requirements effectively as we consider our customers as the top priority and do our best to build up maintain trust.
Our highly trained and motivated team ensures that over dimensional cargoes which requires state-of-art equipment and careful handling are safely and secure handled and delivered anywhere all over the world.
Our state of art infrastructure which we have carved a niche in both of national and international Logistics markets also our global network of agents are industry leaders in their respective countries well versed with local legal procedures of International Freight Forwarding.
AQUARIUS MARINE LOGISTICS assist you in planning with your Air Freight shipping right from pick up at origin to delivery at the destination airports. By selecting the most appropriate carriers, confirming the minute details of schedule well in advance before booking the cargo to ensure absolutely no delay at any of the trans shipment points.
OUR SERVICES INCLUDES: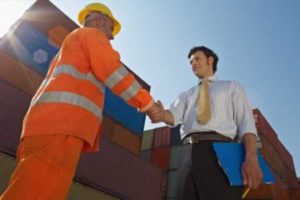 Pickup from anywhere in Egypt
Arranging for Air Freight from the nearest Air Port
Custom clearance for Import & Export
Air Chartering Services for huge shipments 
Aquarius Marine Logistics have a very high commitment with major airlines also sharing business relations which qualifying us to negotiate better air freights and pass on the same benefits to you.
For more information please contact us:    Mail & Phone